Viva La Cannabis!
We love this Amsterdam T-shirt featuring the zigzag looking simulacra of Che Guevara dragging on a massive spliff and wearing that sweet leaf, guerrilla beret. We don't see this pro-cannabis T-shirt anywhere else and that's why we featured it here for your wearing pleasure.
If you don't want to look like a wannabe or a lost tourist, this original Amsterdam T-shirt cries redbud rebel all over it. Featured in classic guerrilla green, with an unmistakably, bold white stencil-style Amsterdam header, and emblazoned with a pop art version of the red-eyed rebel himself, this is must have for any fully fledged fan of the coveted Amsterdam Cup.
This eclectic hero, the Argentinean Marxist Che Guevara, has become the generic symbol for the underdog, the iconoclast, or the rebel willing to die for his cause.
This T-shirt cries out hardcore revolutionary overtones of dissent, appropriate for representing our peaceful American Revolution to legalize freedom. Get the one and only "Viva La Cannabis" T-shirt and toke in peace, man.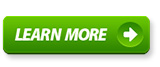 See more medical marijuana product reviews, such as medical marijuana bongs, pipes, or vaporizers, or find medical marijuana delivery services or dispensaries at AZmarijuana.com.