The 2nd American Revolution is here! Buy one of America's best beaker based bongs ever, hand blown in an Oregon glass foundry by local revolutionaries. Manufactured by American Glass Works, this "Lazyboy" beaker based ballistic bong packs a heavy 14" long barrel.
Cool your favorite smoke off with this classic all glass on glass bad boy beaker bong, fully equipped with well placed ice-notches, 14.5 mm glass ground joints, and a dead on diffuser system. The fact that your fingertips naturally grip into the ergonomically placed ice-notches are no mere coincidence, this Lazyboy beaker bomb is hand designed with the full intensions being humanely handled.
The Lazyboy hand blown beaker based bong is an excellent coffee table conversation piece. With a perfectly pitched smooth glass tube angle, it's a sure ice-breaker just begging you to bust out a bag of this seasons finest herb. No other 5.0 mm thick American Glass Works' bong is as sleek and well balanced as this ideal US hand blown beaker based ice-bong.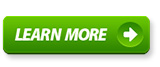 See more medical marijuana product reviews, such as medical marijuana bongs, pipes, or vaporizers, or find medical marijuana delivery services or dispensaries at AZmarijuana.com.