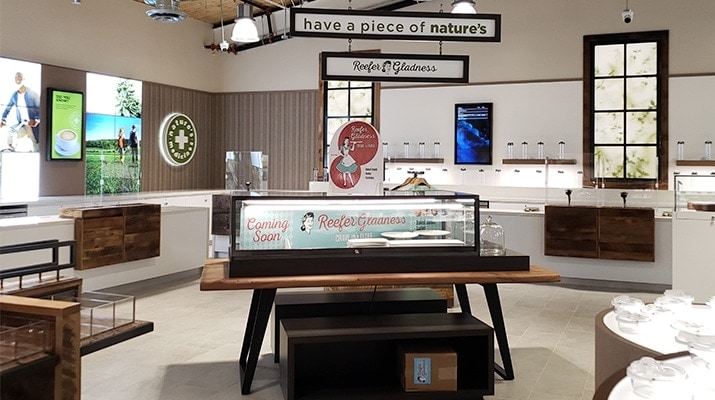 Starting January 29, 2021, anyone 21 and older can purchase recreational cannabis at Nature's Medicines dispensaries in Phoenix, Happy Valley and Glendale.
"We're thrilled that we can open our doors to recreational customers and share our knowledge and respect for cannabis with them. But at the same time we'll be supporting our medical patients with the products and compassionate service they depend on," said CEO Jigar Patel.
Patel is confident that being a vertically integrated company with their own grow facilities, they will have sufficient product to meet new demands.
Nature's Medicines, the winner of numerous Errl Cup awards, will remain committed to their mission of facilitating wellness and self-care by providing safe, reliable, sustainably grown products, including their own private brands, at extremely affordable prices, explained Patel.
Find medical and recreational cannabis dispensaries in Arizona
Inside every Nature's Medicines dispensary in Arizona, customers will find an extensive selection of THC and CBD products including flower, concentrates, tinctures, topicals, vaporizers and their popular Reefer Gladness brand of gourmet treats.
"Our company-owned Call Center staffed by our knowledgeable and enthusiastic Personal Service Providers will gladly provide information to those who are new to cannabis. We want all new recreational and medical customers to feel comfortable calling us with any questions they may have," said Patel.
Photo: Nature's Medicines Arizona