This Acrylic Pipe is Truly One-of-a-Kind.
Looking for simplicity and cost effectiveness in an acrylic pipe?
Check out this acrylic hologram pipe's design – a cubically-reflective hand pipe.
Measuring in at just over 3 inches in length, this acryloc hologram pipe with last for years of heavy use, and the best part is, it cost less than $10 bucks!
Buy yours TODAY!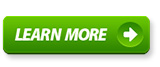 Browse or post in our FREE marijuana classifieds, find all Arizona dispensaries on the Dispensary Map, find the best marijuana events, talk about medical marijuana in the forum, or find marijuana product reviews on bongs, pipes, grinders, vaporizers, and more! Also, you can follow us on our Facebook page.