Do you need an awesome and durable pipe?
This colored acrylic water pipe is better than a mini bong because it's virtually spill proof.
For less than $20, this portable gem will serve you right for years to come.
This sturdy acrylic water pipe comes standard with a mouthpiece, rubber grommet and base. Its ideal and compact design cools your smoke effectively in a most efficient and unique manner.
Get yours NOW!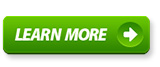 Browse or post in our FREE marijuana classifieds, find all Arizona dispensaries on the Dispensary Map, find the best marijuana events, talk about medical marijuana in the forum, or find marijuana product reviews on bongs, pipes, grinders, vaporizers, and more! Also, you can follow us on our Facebook page.