Tired of breaking expensive glass pipes and bongs? This acrylic water pipe is designed to last and it comes with a bonus reservoir.
This water pipe gives you more bang for your buck, featuring an additional chamber to help cool your cannabis, which you can fill with water or opt to use as another air chamber. Special reservoir acrylic water pipe delivers all the conventional water pipe amenities such as a metal down-tube, mouthpiece ring seal, draw tube, rubber grommet, shot gun hole and wide base. It's available in various colors. This smooth hitter stands just below 9 ½ inches in stature. This is a marijuana smoking machine designed for massive solo hits, and by simply adding any larger bowl, this acrylic water pipe will soon be your favorite party favor and no worries, with its heavy-duty, resilient acrylic construction.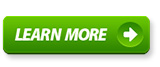 See more medical marijuana product reviews, such as medical marijuana bongs, pipes, or vaporizers, or find medical marijuana delivery services or dispensaries at AZmarijuana.com.