Not ready to invest in a big expensive bong yet? Then this bong is for you!
This black acrylic bubble bong is a great way to experience a taller bong/water pipe without breaking the bank. This tough acrylic tri-color cylinder is 50 mm around and nearly 19 inches tall, just like your more expensive glass bongs. The wide black base makes this bong stable and metal down-tube and bowl are easy to clean with no worries of ever breaking them. Naturally it has a carb hole for long, easy, smooth draws. This black acrylic bubble bong looks great in person with the 3 colored bands and it will take a beating too.
This bong will last for ages.
Buy one today!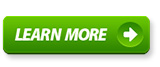 Browse or post in our FREE marijuana classifieds, find all Arizona dispensaries on the Dispensary Map, find the best marijuana events, talk about medical marijuana in the forum, or find marijuana product reviews on bongs, pipes, grinders, vaporizers, and more! Also, you can follow us on our Facebook page.