If you love boobs, then you'll love this waterpipe!
Some ancient medicine men considered marijuana as an aphrodisiac. This ceramic bust bong featured with true to life colored female breasts will surely help put that to the test.
Easy and enjoyable to grip, the natural breast shaped bong adds some fun to an already most pleasurable experience. This ceramic boob bong says you don't believe in taking life too seriously and take time to squeeze the life like nipples. This is 8.2 inches tall and fun to smoke if your human.
This waterpipe could also make for a great gag gift!
Get yours today!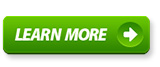 Browse or post in our FREE marijuana classifieds, find all Arizona dispensaries on the Dispensary Map, find the best marijuana events, talk about medical marijuana in the forum, or find marijuana product reviews on bongs, pipes, grinders, vaporizers, and more! Also, you can follow us on our Facebook page.