From my experience, ceramic water pipes just sit in the closet collecting dust, but this one is different.
This one is worthy of coffee table display and because of the coffee cup feel, with its secure thumb-hole design, I can't imagine this one getting broken easily. Frankly, that's why I don't own a lot of ceramic pipes, they are heavy and people drop them all the time.
But this smart ceramic design really works well. Oh and by the way, I know this is listed as a water pipe, but by definition, it's ceramic bong in my book. Best feature, beside the thumb-hole design, is the fact it's less than $20.00!
Buy yours today, before they sell out!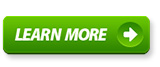 See more medical marijuana product reviews, such as medical marijuana bongs, pipes, or vaporizers, or find medical marijuana delivery services or dispensaries at AZmarijuana.com.