Do you like unique glass pipes?
Well the Arizona-made Chameleon Glass Cyclops Eye Ball Pipe is certainly a unique pipe! This all-white glass pipe will win any staring competition you start.
The Chameleon Glass Cyclops Eye Ball Pipe is extremely durable yet very light weight for an all glass pipe. It has a deep bowl, a left-hand side carb, and fits comfortably in your hand. At only 4.50 inches by 1.80 inches it is small enough to carry in a pocket or purse.
The holidays are here which means it's time to treat yourself or a friend to a cool new pipe… So buy one today!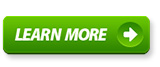 Browse or post in our FREE marijuana classifieds, find all Arizona dispensaries on the Dispensary Map, find the best marijuana events, talk about medical marijuana in the forum, or find marijuana product reviews on bongs, pipes, grinders, vaporizers, and more! Also, you can follow us on our Facebook page.