Smoke like a beach-goer with this conch-like shell glass spoon pipe!
If you're looking at collectible pipes made by individual glass works artists, look no more. Christine Cody's love for nature shines in this one-of-a-kind, blue shell glass spoon pipe.
Christine Cody has well over a decade of expert lamp working and glass art experience preceding this impeccable piece of glass work. At first glance this pipe looks like a sea shell, resonating deep blue hues of swirling spiral colors. This hand crafted borosilicate gem feels heavy, yet fits your hand like the functional art it is. Approximately 4 by 3 inches, each Christina Cody shell glass spoon pipe are unique. This glass shell pipe has a carb hole on the left side and is made in the USA.
Priced to be the perfect gift of class. Get yours today!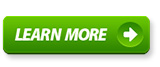 Browse or post in our FREE marijuana classifieds, find all Arizona dispensaries on the Dispensary Map, find the best marijuana events, talk about medical marijuana in the forum, or find marijuana product reviews on bongs, pipes, grinders, vaporizers, and more! Also, you can follow us on our Facebook page.