This Black Leaf Perc Ice Bong is awesome!
Black Leaf's blue Flaming Skull dome percolator ice bong scrapes the sky at 50 cm (19.7 inches) tall and hung well with an ideal down stem length of 5.1 inches. Crafted with epic Black Leaf quality, this heavy all borosilicate glass bong tube is a thick 5mm, featuring a comfortable wide mouth diameter of 50 mm and a standard 18.8 mm joint.
Flaming Skull's trick blue colored glass completes the burned in flaming skull logo, plus I love the stable circular base, Black Leaf's perfectly rounded mouthpiece, and the sweetly hand crafted blue glass bowl with roll stoppers. The Flaming Skull's main featured dome rises gracefully in crystal clear, high quality borosilicate glass, crowned above by a fortress of thick, massive ice notches. This affordable Flaming Skull, blue glass cylinder dome percolator ice bong has a carb hole and carb stopper to boot and the best part is it's available for a limited time for only $75 bucks!
Get yours today!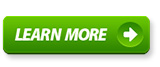 Browse or post in our FREE marijuana classifieds, find all Arizona dispensaries on the Dispensary Map, find the best marijuana events, talk about medical marijuana in the forum, or find marijuana product reviews on bongs, pipes, grinders, vaporizers, and more! Also, you can follow us on our Facebook page.