This pipe sucks… That's why it's a perfect gag gift for your friend!
This classic designed aluminum hookah pipe is a hefty 3.5 inches high and comes in a bright green anodized color. It is not ideal for travel and one nowhere near one of the smoothest hitting metal pipes you can find.
You can fill it with water, any flavored elixir or even use the bottom chamber as a resin chamber to increase the potency of your stash. Both simple and affordable, this is a great gag gift.
But a few TODAY and show each of your friends how much you care about them by giving them this crappy pipe. 🙂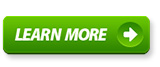 Browse or post in our FREE marijuana classifieds, find all Arizona dispensaries on the Dispensary Map, find the best marijuana events, talk about medical marijuana in the forum, or find marijuana product reviews on bongs, pipes, grinders, vaporizers, and more! Also, you can follow us on our Facebook page.