Do you want to be the life of the party? If so, get this gas mask bong.
There's nothing like getting red-eyed from a real military style gas mask water pipe. This gas mask comes with a full acrylic bong masterfully fitted into a sealed black rubber mask with adjustable rubber straps for an air tight fit. Complete with a carburetor metal down-tube and funnel bowl.
I like the fact you can detach the acrylic bong and attach your favorite 40 mm glass bong or steamroller pipe in for a full in-your-face smoking experience. Be the gas of the party as you strap it on your friends with no worries of ever dropping or breaking this bong. The acrylic bong is 10 inches long and is available in several colors all for less than a couple saw bucks.
Get yours today!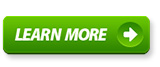 Browse or post in our FREE marijuana classifieds, find all Arizona dispensaries on the Dispensary Map, find the best marijuana events, talk about medical marijuana in the forum, or find marijuana product reviews on bongs, pipes, grinders, vaporizers, and more! Also, you can follow us on our Facebook page.