This thing hits hard!
This glass sand blasted shabong has a bowl fit for a steamroller – nice and big!
At just over 6 inches long this shabong is just right for those quick smoke breaks where anything larger would be overkill. Easy to smoke and simple to clean, plus it's pretty heavy duty for being glass, probably due to its perfect thickness and overall size.
The fine marijuana leaf logo is a nice touch too. You'll love this glass sand blasted shabong!
Get yours today!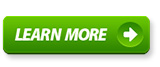 Browse or post in our FREE marijuana classifieds, find all Arizona dispensaries on the Dispensary Map, find the best marijuana events, talk about medical marijuana in the forum, or find marijuana product reviews on bongs, pipes, grinders, vaporizers, and more! Also, you can follow us on our Facebook page.