This wood and glass Hybrid H3 Pipe is truly awesome!
Here's a glass and wood pipe destined to be your personal favorite.
If you are the outdoors-type, then this wooden pipe is perfect for fishing, hunting or for those long meditative walks in the woods.
The glass bowl keeps the wood from breaking down and allows a smooth draw. Cleans like any wooden pipe with pipe cleaning accessories. If you routinely clean this glass and wood pipe, it will continue to smoke well for many years to come.
Get yours today!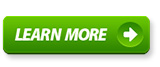 Browse or post in our FREE marijuana classifieds, find all Arizona dispensaries on the Dispensary Map, find the best marijuana events, talk about medical marijuana in the forum, or find marijuana product reviews on bongs, pipes, grinders, vaporizers, and more! Also, you can follow us on our Facebook page.