With the Jamaica Metal Pipe Gift Set you're well on your way to a relaxing session – all you need is the herb!
Fully equipped with a metal pipe and lighter with matching Jamaican flag designs on the side and a Magno Mix Aluminum Grinder, this kit has it all. The pipe splits apart into multiple pieces to allow for easy cleaning to assure it's never clogged and always allowing a smooth hit every time.
Everything comes packed into a matching Jamaican flag tin with a see through plastic lid so you can take it with you wherever you go. Even right by the beach boyyyyyyy!
Buy one today!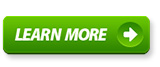 Browse or post in our FREE marijuana classifieds, find all Arizona dispensaries on the Dispensary Map, find the best marijuana events, talk about medical marijuana in the forum, or find marijuana product reviews on bongs, pipes, grinders, vaporizers, and more! Also, you can follow us on our Facebook page.