A new smoking machine has arrived…
As you know we love novel paraphernalia and this little 4 inch, Journey 2, polished zinc alloy pipe is the bomb. And it even comes with a 3 year warranty! This is a stealthy little pipe that uses strong magnets to hold it together as well as a a sealing magnetic swivel lid, plus best of all is its unique built-in screen-less design. This pipe doesn't clog. When you start tasting too much resin, you can easily pop the magnetic shell apart and simply wipe this machine clean and then the magnets snap it all back together tight. The dense zinc metal alloy transfers the heat quickly, so it doesn't get hot like many pipes. Seriously, this is the best little metal smoking pipe yet. Each Journey2 metal smoking pipe comes with a sweet display case too.
Check out the video. We highly recommend you get a Journey2 Metal Pipe!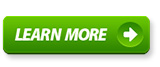 See more medical marijuana product reviews, such as medical marijuana bongs, pipes, or vaporizers, or find medical marijuana delivery services or dispensaries at AZmarijuana.com.