Show your wild side, with this acrylic bong with spikes!
This black acrylic ice bong is worthy of any hard core collector. It looks like it's designed by Darth Vader himself with the sleek look of the dark side; the spikes and ice notches somehow scream ice bong with this Gothic black design. This black acrylic bong stands 12.2 inches tall, with enough tube for 3 large cubes or a full cup of crushed ice. If you're north bound, we also recommend this as an excellent snow bong as well. This black spiked acrylic ice bong features a metal down-stem, black bowl, black rubber mouthpiece ring, black rubber grommet and black base.
Let your wild thing roar with this spiked bong. Get yours today!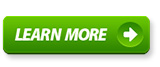 See more medical marijuana product reviews, such as medical marijuana bongs, pipes, or vaporizers, or find medical marijuana delivery services or dispensaries at AZmarijuana.com.