This is THE Amazed smoking pipe and features Red-Eye's unique MAZE, a zig-zag cooling filtration system.
The MAZE system works by cooling your hit through a 320mm MAZE labyrinth, taking away the harsh heat effect other small pipes often burn you with. The A'maze'd pipe is manufactured by CNC precision engineering and has an overall length of 15cm, which is just under 6 inches long. This novelty Red Eye metal pocket pipe comes in a variety of brilliant anodized colors.
The original smaller Red Eye smoking pipe was first created back in 1997 and is still a market leader in advanced bullet hitters today. Each metal Amazed pipe by Red Eye comes with its own authenticated hologram case. Simply unscrew the flame end of your Amazed metal pipe to reveal the deep 12.5mm gauze screen set in to the body, pack it with your best bud, then screw the cap back on the pipe body and enjoy.
The Amazed Metal Smoking Pipe features a longer body (15cm) and a deeper bowl than the regular Amazed pipe, which was less than 3 ¼ inches. This makes it the smoothest, coolest compact metal pipe on the planet- don't get burned by imitations, smoke only with the authentic Amazed metal pipe.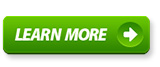 See more medical marijuana product reviews, such as medical marijuana bongs, pipes, or vaporizers, or find medical marijuana delivery services or dispensaries at AZmarijuana.com.