The Dream Steam vape pen is a combination of everything you could ever ask for in a vaporizer – easy to use, economical, high-quality, pocket-sized, and attractive.
Vaporizers don't get any easier to use than the Dream Steam. Simply twist an oil cartridge onto the Dream Steam, then inhale. The vaporizer creates nice, smooth hits and the cartridges last for a long time. When you run out, just buy a new cartridge and twist it onto the Dream Steam.
There are no on or off buttons and recharging is easy too. Just plug the Dream Steam into the USB charging adapter (included with purchase of Dream Steam), and plug that into your computer's USB port. Then let it charge till the red light turns to green.
The Dream Steam comes in white or black and costs approximately $12. The oil cartridges cost approximately $40. The oil cartridges come in Indica, Sativa, hybrid and CBD-only.
The Dream Steam vape pen is sold at Harvest of Tempe. Or contact your local dispensary and inquire if they carry the Dream Steam vape pen.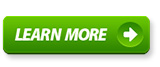 View more marijuana product reviews on bongs, pipes, grinders, vaporizers, and more. Find all Arizona dispensaries on the Dispensary Map. Find the best marijuana events. Follow us on Facebook, Twitter, or Google+ pages.