Do you believe in UFOs?
Reminiscent of the alleged UFO incident of 1947, this heavy duty Raswell metal pipe by Red Eye is the close encounter of the smokin' kind. Weighing in at a hefty 305 grams, made of anodized aluminum with stainless steel feet, this pipe feels good to hold and is amazing to hit.
This Red Eye special Raswell metal pipe is designed to stay cool and with the easy to close disc bowl lid, you can even pocket this on the fly with no worries. Internally the 350 mm long smoke path, based upon the Celtic crop circle maze, filters and cools down your smoke hits without restricting the flow. Available in a wide selection of attractive colors, you may want to collect 'em and trade.
Get your UFO pipe today!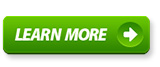 See more medical marijuana product reviews, such as medical marijuana bongs, pipes, or vaporizers, or find medical marijuana delivery services or dispensaries at AZmarijuana.com.