Check out this amazing small metal pipe!
Talk about novel pipes, this small metal twister pipe is one cool metal pipe anyone can afford.
This is functional art at its most innovative form. The stainless steel bowl is designed with heat extracting fins to help stay cool, while the spiral twister stem can be formed to help control flow, so you get the exact draw you desire from this small but radically twisted pipe.
This small twister pipe comes with a red suede pouch with a draw string for functional and safe storage.
Get yours TODAY!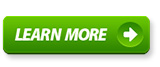 Browse or post in our FREE marijuana classifieds, find all Arizona dispensaries on the Dispensary Map, find the best marijuana events, talk about medical marijuana in the forum, or find marijuana product reviews on bongs, pipes, grinders, vaporizers, and more! Also, you can follow us on our Facebook page.