This pipe is bad ass, and totally unique. How many pipes look like a Rasta man smoking a pipe?
When we saw this pipe, we had to get it. This is one of the best conversation piece pipes we've ever seen. This Rasta Man pipe is hand made in Brazil. Everyone wants this pipe after they see it in person. The Rasta Man pipe seems to bring the Rasta attitude with it, no matter where it goes.
Notice the large bowl between his hands? This is not for the shy smoker at heart. This Standing Rasta Man pipe is a great gift and is made to trophy only the finest of medicinal marijuana. Rasta man is 7.1 inches tall and costs under $50.00!
Get your now before they are all sold out!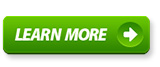 See more medical marijuana product reviews, such as medical marijuana bongs, pipes, or vaporizers, or find medical marijuana delivery services or dispensaries at AZmarijuana.com.