Awesome Acrylic Hand Pipe
This art deco style acrylic hand pipe complements and mantle or coffee table with its bright eye catching colors and genuine design.
From a distance the hand pipe appears to be melted into the table's surface. With plenty of internal volume, this acrylic hand pipe will cool even massive tokes through its tubular labyrinth.
This 4.3 inch tall mini water pipe comes standard with a metal down tube and bowl, rubber sealing grommet and base. Simply elegant genius hand pipe for a minimal price!
Buy yours TODAY!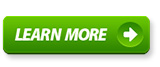 Browse or post in our FREE marijuana classifieds, find all Arizona dispensaries on the Dispensary Map, find the best marijuana events, talk about medical marijuana in the forum, or find marijuana product reviews on bongs, pipes, grinders, vaporizers, and more! Also, you can follow us on our Facebook page.