Do you need a unique waterpipe to add to your collection?
CHECK MATE! You may be the king of weed, but without the queen of weed to help you smoke on, you might as well stick to the smaller games like checkers.
This ceramic queen chess piece is almost 10 inches tall and boldly represents white queen piece in the ancient game of chess. This is a perfectly, smooth hitting ceramic bong, so if you enjoy a good cerebral buzz and love a great check mate, this ceramic queen chess piece bong is the right bong for you.
Plus, we guarantee this is a great gift for any avid chess players you may know. Frankly they don't get good at chess without a little herb to help keep the mind focused on the deeper game.
Get yours today!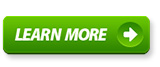 Browse or post in our FREE marijuana classifieds, find all Arizona dispensaries on the Dispensary Map, find the best marijuana events, talk about medical marijuana in the forum, or find marijuana product reviews on bongs, pipes, grinders, vaporizers, and more! Also, you can follow us on our Facebook page.