If you're looking for the cleanest and most effective way to consume medical marijuana, then look no further. The Lotus Vaporizer is going to be your new (and life-long) best friend.
More and more people are switching to vaporizers because vaporizers are capable of removing harmful tars and eliminating combustion byproducts. Vaporizing also makes CBD, THC and other beneficial cofactors more potent!
The Lotus Vaporizer is a top-of-the-line vaporizer with a simple, elegant, and durable design. Although it looks basic, it is actually a unique conception that was masterfully designed. The Lotus Vaporizer is capable of vaporizing medical marijuana without the use of batteries and without the inhalation of toxic fumes, such as butane – and it does all this for an astonishingly economical price!
This new age vaporizer has an ingenious design. The Lotus Vaporizer has a vapor cap that sits on top of the bowl which comes attached to the aluminum stem. The heat plate is on the top of the vapor cap and the air intake comes from the bottom of the vapor cap; therefore, as your medical marijuana is vaporized, you are inhaling the clean, toxin-free external air through the underside of the vapor cap which travels through the bowl of vaporizing medical marijuana and then down the aluminum stem and into your lungs. Thus producing a safer, smarter, and healthier way to medicate.
The Lotus Vaporizer kit comes with: an aluminum stem, a vapor cap, a torch lighter, a protective carrying pouch, and a three year warranty. Purchase the Lotus Vaporizer water pipe adapter and turn your water pipe into a vaporizer! Just add the Lotus Vaporizer adapter (vapor cap and bowl) to any 14mm water pipe stem and you have yourself a new vaporizing water pipe!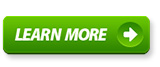 To learn more about or to purchase a Lotus Vaporizer, visit: www.lotusvaporizer.com