If you like trail mix then you'll certainly like these mixed nut clusters!
These tasty little snacks provide 10mg of THC each, and the package contains 10 pieces. The nut clusters consist of almonds, cashews, and other healthy nuts.
If you love healthy foods and outdoor activities, then these marijuana infused mixed nut clusters are perfect for you. Simply put some in a bag and take them on the go for quick relief from chronic pain or insomnia.
The pack on marijuana infused mixed nut clusters costs about $24.
Click the button below to learn more about this product.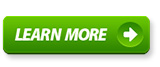 Share or leave a comment below.