Stop inhaling butane fumes and keep your lungs healthy!
The solution is here with the I-Tal Hemp Wicks. Made of organic hemp, saturated and cured in pure beeswax. Simply wrap your lighter with a sleeve of I-Tal Hemp Wick. Before you strike your lighter bend out the I-Tal Hemp Wick about 2 inches above your lighter and ignite. This also makes your lighter last longer.
No more hot lighters, no more butane hits. Just use I-Tal Hemp lighter sleeve. You get almost 4 feet of waterproof hemp wick for under a couple bucks.
Get yours today!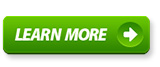 Browse or post in our FREE marijuana classifieds, find all Arizona dispensaries on the Dispensary Map, find the best marijuana events, talk about medical marijuana in the forum, or find marijuana product reviews on bongs, pipes, grinders, vaporizers, and more! Also, you can follow us on our Facebook page.