Who knew honey could get any better – but it has!
Honey infused with marijuana is the only way to improve honey, and you can now find it at dispensaries throughout Arizona.
This 100% pure Arizona honey tastes delicious and can be eaten by itself or added to foods or drinks. The honey is created with a blend of hybrid strains that combined help to relax muscles and mind.
The honey is quite potent at 168mg THC per bottle, but that means that it'll last for awhile. The bottle says 12 doses at 14mg each, but for many people, 5mg will provide relief from medical ailments.
Click the button below to learn more about this product.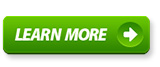 Share or leave a comment below.