The Pax vaporizer is a medical marijuana patient's dream. With its aluminum body and smooth design, Ploom's Pax vaporizer is a must have for all types of smokers.
The Pax vaporizer is clean, compact, and vaporizes most loose-leaf products for inhalation. The vaporizer is easy to use and state-of-the-art. It doesn't vaporize smoking oils, but practically all types of smokable leaf substances will vaporize wonderfully which allows you to smoke discretely because of the "scentless" smell that vaporizers produce.
AZmarijuana.com's reviewers certainly enjoyed the simplicity of use and the cool color options of Ploom's Pax vaporizer.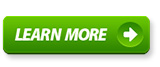 Learn about edibles, bongs, or baking marijuana-infused goods, visit azmarijuana.com's edible or bong reviews or recipes section.