The VaporGenie Vaporizer comes in 9 colors!
VaporGenie has fused a high-tech vaporizer with an old school flare. You never have to depend on electricity or batteries with this hand held, portable, electronics-free vaporizer pipe.
VaporGenie has a ceramic filter you heat up with a lighter or wick, which creates a 275-350 degree Fahrenheit venturi of hot air around your shredded herb for superb vape hits. Plus, the VaporGenie ceramic filter never needs replacing. VaporGenie is made in America from quality maple wood, comes in 9 colors and is just over 5 inches long.
With its sturdy construction and no electronics to break down, the VaporGenie vaporizer pipe is built to last and manufacturer-guaranteed against defects for life!
Get yours today!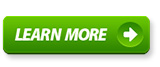 See more medical marijuana product reviews, such as medical marijuana bongs, pipes, or vaporizers, or find medical marijuana delivery services or dispensaries at AZmarijuana.com. Follow us on our Facebook page.
View more Product Reviews