This holiday season treat yourself (or a good friend) to the Amsterdam Curly Grip Glass Ice Bong. This glass bong can be loaded full of ice, easily held, and can hit like Santa's sleigh coming at full speed. You'll be dazed and confused as if a fat and jolly man, a sleigh, and too many reindeer ran off course and flew into your skull.
The Amsterdam Curly Grip Glass Ice Bong is created from a nice and tall 18 inch piece of glass. It has awesome Rasta colors throughout a classic Amsterdam triple X Red Light District styled decal. It's such a cool and unique looking glass bong that it is difficult to describe. So the best direction we can give you is for you to just look at the pictures, or just buy one.
This glass ice bong can hold plenty of ice and is made of durable glass which is quite easy to clean, but as always, be careful when cleaning. The Amsterdam's curly grip makes holding onto the glass bong very easy and comfortable. The Amsterdam costs about $100, but it is well worth it, especially if it is for you or is a gift for a special someone this holiday season.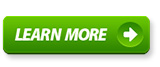 See more medical marijuana product reviews, such as medical marijuana bongs, pipes, or vaporizers, or find business services or dispensaries at AZmarijuana.com.