This unique Black Leak ELITE beaker base percolator tube is made for the most special of occasions.
I keep this one to myself mostly and am very selective who I share this beauty with. Not just because it's a high quality glass bong, but because few people really appreciate equipment like this. Fact is these are hard to come by, especially for under $100 bucks. You get a lot of bubbles for your buck here. The ELITE beaker base percolator tube has an 18 mm> 14.5 mm slit diffuser adaptor sized up with a 14.5 mm funnel bowl (just right for prize buds). Once the smoke is diffused and cooled it's pulled up into the clear glass, 6 arm slit percolator tree. Unlike other perc bongs, Black Leaf's splash guard controls bubbling bong water from splashing up on your lips.
This is about the most efficient functioning beaker based ice bong I've seen yet. This ELITE bong has a properly placed carb and comes with a rubber stopper. It's about 15 inches tall, 45 mm in diameter and the borosilicate glass is 4 mm thick. Need I say any more?
Buy one today!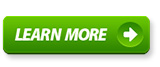 Browse or post in our FREE marijuana classifieds, find all Arizona dispensaries on the Dispensary Map, find the best marijuana events, talk about medical marijuana in the forum, or find marijuana product reviews on bongs, pipes, grinders, vaporizers, and more! Also, you can follow us on our Facebook page.