The recent launch of the DaVinci Ascent portable vaporizer sent shockwaves through the marketplace as connoisseurs clamoured to get their hands on the product they had all been asking for: A portable vape with a full glass-on-glass vapor pathway capable of vaporizing dried herbal blends or waxy oils and concentrates.
At the time of writing, the Ascent is the only portable vaporizer currently available that features full all-glass vaporization. This unique feature is what makes the Ascent so special; glass does not taint the flavor of your herbs like plastic components can, meaning that the Ascent produces the most flavorful, pure vapor of any portable vap.
The Ascent is loaded by twisting the unit to reveal the glass heating chamber. Simply load the chamber with your choice of herbal blend, click closed and then use the advanced OLED display to set the precise temperature you wish to start vaporizing at. The temperature can then be increased incrementally meaning less wasted herbs and more vaping. The Ascent produces thick clouds of vapor, on a par with much more expensive table-top vaporizers.
The unit itself is designed to be discreet and fully portable. The Ascent is roughly the size of a modern smartphone and can easily be slipped into a pocket or handbag. Power comes from an advanced battery which provides around 3 hours use from a single charge – again, this puts DaVinci's product well ahead of its competitors.
The DaVinci Ascent comes complete with a charger, carrying pouch and a full set of spare glass components.
The Ascent is currently the best portable vaporizer we have come across in terms of vapor quality, ease of use, versatility and, of course, initial outlay – the Ascent is available now with a price match guarantee and free shipping.
Buy one today!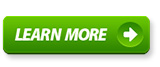 See more medical marijuana product reviews, such as medical marijuana bongs, pipes, or vaporizers, or find medical marijuana delivery services or dispensaries at AZmarijuana.com. Follow us on our Facebook page.