This durable little fumed spoon pipe will probably out-live you!
American Glass Works has done it again… Ever pass a hot glass pipe in the dark and get burned or worse have someone drop it? This need not be! With this beautiful fumed glow-in-the-dark glass spoon pipe you can see exactly where the bowl and stem are at all times, preventing the unthinkable.
The color and thickness of this glass fumed pipe are excellent. The glow-in-the-dark design is as unique to each glass bowl as is the fume, but keeps to this classic spoon style. The size of the bowl, carb and mouth piece has been perfected by American Glass Works long ago and this fumed spoon is no exception to the rule.
Designed to enjoy and for easy cleaning. The glow-in-the-dark glass fumed spoon bowl is just the right size and price.
Get yours today!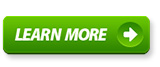 Browse or post in our FREE marijuana classifieds, find all Arizona dispensaries on the Dispensary Map, find the best marijuana events, talk about medical marijuana in the forum, or find marijuana product reviews on bongs, pipes, grinders, vaporizers, and more! Also, you can follow us on our Facebook page.