The G-Spot Glass Sherlock Pipe is the perfect combination of art and functionality.
G-Spot has been pumping out the highest quality glass bongs since 2000, and now they have made their products accessible in the form of hand pipes. The fumed glass changes color with time and use, so the pipe will grow as you do, but if you are a sucker for the original artwork a little cleaning will bring it back to its original look.
The flat bottom makes it easy for the pipe to stand up on any flat surface and the tilted mouth piece makes it a breeze to smoke.
Buy one today!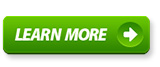 Browse or post in our FREE marijuana classifieds, find all Arizona dispensaries on the Dispensary Map, find the best marijuana events, talk about medical marijuana in the forum, or find marijuana product reviews on bongs, pipes, grinders, vaporizers, and more! Also, you can follow us on our Facebook page.