If you like to support your country (and the medical marijuana industry) by buying USA-made products, then the Hawaii-founded pipe-maker Celebration Pipes has some great pipes you'll want to buy.
The Lavastonewear pipe has a unique ceramic feel and is made with lava rocks that are fired to over 2,300F. The extreme heating process creates a practically indestructible pipe. Each Lavastonewear pipe has a 22K gold-plated bowl that redistributes heat, thus sufficiently igniting the bowl's contents while keeping the pipe at a cooler temperature.
Celebration Pipes even keeps its packaging classy. Your Lavastonewear pipe comes in a gift box with a handmade velvet and satin pouch, and a signed certificate of authenticity. This pipe is basically a piece of artwork, and will have you smoking in elegance.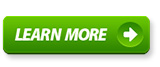 See more medical marijuana product reviews, such as medical marijuana bongs, pipes, or vaporizers, or find business services at azmarijuana.com.