As the saying goes, "Better safe than sorry." This padded bag is like purchasing bong insurance. Everyone who transports their bongs or water pipes needs to do so safely. And this bag is all about safety.
This padded carrying case, made by Shisha Bag, is a must have for anyone who travels with delicate and often expensive glass bong tubes or water pipes. This Shisha bag features a strong zippered enclosure and extra zippered compartments outside as well. The shoulder strap is convenient and adjusts for comfort and height. This water pipe and bong carrying case is large enough to safely transport bongs up to 70 cm in length. This Shisha Bag is approximately 75cm x 21cm (29.5 x 8.25 inches).
The Shisha Bag is available in black or camouflage. Get your bong insurance today!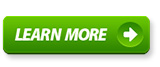 See more medical marijuana product reviews, such as medical marijuana bongs, pipes, or vaporizers, or find medical marijuana delivery services or dispensaries at AZmarijuana.com.