Everybody loves convenience.  It's part of being human.  We long for products that are compact and ergonomic, yet capable of eloquent tasks.  Well, now you can find such a medical marijuana pipe with the Palm Leaf pipe.
Slim and portable like a credit card, matte silver like a stainless steel refrigerator and sleek like an iPhone, this pipe is an ideal product for the medical marijuana smoker.  The pipe is only 3 x 2 inches and thinner than an iPhone which allows it to be stored in a pocket or wallet.  The durable construction means you're more likely to lose the tiny convenient pipe before you find a way to break it.
We at AZmarijuana.com have seen the Palm Leaf pipes being used amongst Arizona medical marijuana patients and they all seems to really enjoy the neat and functional pipe.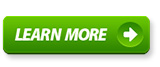 For more info about medical marijuana products, joints, blunts, bongs, and more, visit AZmarijuana.com's review section.