Do you need an inexpensive, small, daily-use pipe?
Cheekyone, the pipe manufacturer, solved the notorious heat issue for short pipes with their "Share The Pipe" metal hand pipe design. Winner of Barcelona's 2005 Hemp Fair, this limited edition black metal handpipe is made of a three piece, 2.85 inch long, stainless steel inner pipe, machined to fit precisely into the extra hardened, black aluminum, outer piece nicely sliced with a series if deep heat sinks.
We like this because the sleek black, otter sheath keeps this tool cool enough to palm or slip into your pocket immediately after smoking, which we're sure you'll agree is a great concept. But yours today!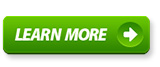 See more medical marijuana product reviews, such as medical marijuana bongs, pipes, or vaporizers, or find medical marijuana delivery services or dispensaries at AZmarijuana.com.