Have you ever accidentally broken your bong's stem? A few of us at the AZmarijuana.com Review Team certainly have.  And it's a sad day when your bong is damaged. Well no longer is that a problem. The Stemless Glass Bong by American Glass Works has no internal stem.
The "stemless" bong actually has a stem, but it is external and wraps around the base of the bong; there is no internal downstem into the bong which makes cleaning the bong much simpler and safer. The bong also has a honeycomb pattern grip which allows you to securely hold onto the bong and not leave any fingerprints or smudges. The Stemless Glass Bong is only 12 inches in height making it compact enough to travel with or to store in a small space.
American Glass Works did a good job with making their Stemless Glass Bong out of borosilicate glass, which makes the bong very durable. As well, their Stemless Glass Bongs are made by Oregon glassblowing artists who appear to still make highly functional and attractive bongs.  The bong costs about $200, but it should last a lifetime, especially do to the fact that it has no internal stem that can break like most other bongs.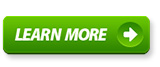 See more medical marijuana product reviews, such as medical marijuana bongs, pipes, or vaporizers, or find business services at azmarijuana.com.