Dixie Elixirs, the Colorado-based maker of medical marijuana-infused edibles and drinks, has created a line of hemp oil products, known as Dixie X. The Dixie X hemp products are being described as a "revolutionary new line of natural health and wellness products."
The main ingredient of the Dixie X products is cannabidiol (CBD), which comes from the Cannabis sativa plant. It is non-psychoactive (so it won't give you a "high" like the THC in marijuana) and it is legal in the United States, just like hemp seeds or lotions. The Dixie X products consist of CBD that is derived from medicinal hemp, comes in highly concentrated dosages, and can be bought over-the-counter.
A few known benefits from concentrated CBD are: antipsychotic, anti-depressant, anti-anxiety, antioxidant, anti-inflammatory, vasorelaxant (for glaucoma), and more. Other medicinal uses for CBD are being researched by scientists around the world.
So far, there are three Dixie X products: the Dixie X Botanicals Hemp Oil Salve (50mg hemp oil), the Dixie X Hemp Oil Scrips (25mg hemp oil per capsule), and the Dixie X Dew Drops Hemp Oil Tincture (100mg or 500mg hemp oil).
Learn more about Dixie Elixirs products.  Most Arizona dispensaries carry Dixie Elixirs products or buy online by clicking the "Buy Now" button.
If you have an editorial you would like to submit, or a topic you'd like AZmarijuana.com to write about, please contact us at AZmarijuana.com.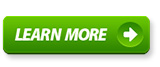 Other Dixie Elixirs Reviews:
Dixie Elixirs Botanicals Hemp Oil Salvation Balm Review
Dixie Elixirs Botanicals Hemp Oil Dew Drops Review
Dixie Botanicals Hemp Oil Supplement Capsules