If you're in need of a new (and amazing!) bong, then look no further…
In our search for the ultimate bong we're looking for a balanced example of art, functionality and innovation.
The Number 99 stemless tube fits the bill. Handmade in good ol' America, this SYN Glass stemless tube comes with a built-in ashcatcher, a dual perc design and a novel external carb stopper. We also liked the fact that the 3 ice notches are big and thick, so you can drop cubes into the tube without worrying about cracking or letting the cube hit the all important glass splash guard.
The glass-on-glass features combined with its Dewar-style craftsmanship, make this stemless 5mm thick borosilicate glass disc bong one of our top reviewed bongs. The glass slide bowl has a standard 18.8mm joint and Number 99 features the bold red SYN label on the clear glass tube.
Get this bong today!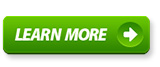 See more medical marijuana product reviews, such as medical marijuana bongs, pipes, or vaporizers, or find medical marijuana delivery services or dispensaries at AZmarijuana.com. Also, you can follow us on our Facebook page.