Dixie Botanicals Hemp Oil products are the cleanest and strongest hemp oil products on the market.
The secret to longevity and good health depends on attitude, lifestyle habits, and vital plant nutrients that nurture cell membrane health. That's why Dixie Botanicals Hemp Oil Supplement Capsules by Dixie Elixirs is so important.
Dixie Elixirs carefully selects and extracts botanical nutrients and co-factors using a proprietary process to protect potency and optimize its nutritional profile.
Each capsule of Dixie Botanicals Hemp Oil capsules contains 25mg of CBD from hemp oil, as well as a proprietary botanical blend of CLA (powdered conjugated linoleic acid), rice starch, turmeric, white willow bark, and baking soda.
Learn more about Dixie Elixirs products.  Most Arizona dispensaries carry Dixie Elixirs products or buy online by clicking the "Buy Now" button.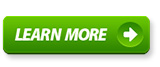 Other Dixie Elixirs Reviews:
Dixie Elixirs Edibles Review
Dixie Elixirs Botanicals Hemp Oil Dew Drops Review
Dixie X by Dixie Elixirs Review