Do want to learn the best way to clean a pipe?
Everyone has their own technique for cleaning tar and resin from their favorite pipe and no one needs advice on how to clean an old stone, wood or brass pipe, that's what paper clips where invented for. However, these days more people own expensive fumed glasswork pipes, costing anywhere from $50 to $350 or more. The most common mistake when cleaning a fine glass pipe is to use excessive hot water on your expensive borosilicate type, Schott, Duran or Pyrex glass pipes.
You may get away with it for a while, but small fractures can make it weaken over time. Always use lukewarm water when cleaning your glass pipes. Another bad habit is using stiff bristles or chemical abrasives on your fine glassworks. Micro-scratches will create more hiding places for tar and resin to harden and create deep stains.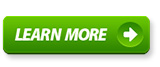 Most all chemical pipe cleaners risk leaving behind toxic residue, contaminating your pipe and compromising the medicinal qualities of your smoking experience.
There are as many ways to clean your glass pipe as there are ways to skin a blue iguana. So over the last 12 months we've tested more than 37 formulas until we found one pipe cleaning formula we can confidently call the "Gold Standard" for delicate glass pipes. We wanted a pipe cleaning solution that would leave ZERO RESIDUE and contained NO VOCS (volatile organic compounds) and yet easily and quickly dissolved the most stubborn pipe stains, whether from molds, fungus, mildew, tars, oils, or resins from virtually any ceramic, glass, metal, or plastic surfaces.
We were shocked to discover most 420 pipe cleaning formulas, which claimed to be non-toxic, had chemicals proven to be harmful to life. The ONLY 100% non-hazardous, green, and biodegradable botanical (Plant Based) soap formula we found is made with de-ionized water, fatty acids, organic alcohol, folic acid, and mineral based surfactants.
That's why we recommend Kleen Green Gold. You simply dilute Kleen Green Gold 7 to 1 with distilled water for mild to moderate pipe cleaning and only 3 to 1 for heavy duty pipe cleaning, making it very affordable too! Simply, add Kleen Green Gold, secured with your pipe in a sturdy zip lock freezer bag and shake. When clean, gentle rinse with lukewarm water and you're as good as new.