Every medical marijuana smoker has had to cashout a bowl at sometime in their life. Often times it consists of reusing a nasty paperclip as a prodding object to clean out the cashed bowl. Well no more! Now you can save those paperclips because we at AZmarijuana.com came across the Kashtray, an ashtray with a metal spike sticking out the center of the ashtray as a permanent bowl poker.
The durable ceramic-built Kashtray comes in one size and in multiple colors. The metal prodding spike is similar to the tip of a restaurant's ticket holder spike. When your bowl is cashed, just gently rub the bowl over the Kashtray's spike and let the gross ash and junk fall out into the ashtray part of the Kashtray. To clean the Kashtray, just rinse it out in the sink and it's ready to use again. It's that simple.
All medical marijuana smokers need a Kashtray to keep their homes and smoking areas clean and looking stylish.
Purchase your Kashtray at www.Kashtray.com .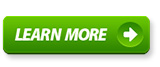 Find other medical marijuana bongs, products, and services at azmarijuana.com