Reduce chronic pain and other ailments with Dixie Elixirs' new Dixie Botanical Hemp Oil products which contain a high amount of Cannabidiol (CBD) and are the best hemp oil products on the market.
Hemp oil is one of nature's most potent healing ointments because it contains Cannabidiol (CBD). And now you can experience hemp oil in a handy balm from Dixie Botanicals. Hemp oil deeply nourishes your skin cells, reduces inflammation, and helps rejuvenate a youthful feel to your skin.
Dixie Botanicals Hemp Oil Salvation Balm offers relief for your tired muscles, dry skin, rashes, and burns.
Made of pure natural ingredients and boasting 50mg of pure Cannabidiol (CBD) from medicinal hemp, you'll feel amazed and how fast your skin and muscles can heal with the right plant nutrients and essential oils. All Dixie Botanical products contain zero THC, making them legal throughout the USA.
Ingredients: Olive oil, beeswax, castor oil, lobelia oil, cocoa butter, hemp oil concentrate from stalk, rosemary, lavender, cedar wood and pine.
Learn more about Dixie Elixirs products.  Most Arizona dispensaries carry Dixie Elixirs products or buy online by clicking the "Buy Now" button.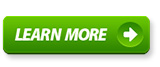 Other Dixie Elixirs Reviews:
Dixie Elixirs Edibles Review
Dixie Elixirs Botanicals Hemp Oil Dew Drops Review
Dixie Botanicals Hemp Oil Supplement Capsules
Dixie X by Dixie Elixirs Review