This is an electronic-free vaporizer!
Here's your chance to get a Black Leaf liquid freezer vaporizer glass pipe for under $25 bucks! This is a keeper and makes a great gift too, but you better order one for yourself or you'll wish you had kept it. You can use it as a vaporizer pipe and the inner workings have 4 pearl chambers to slow and cool the smoke.
Easy to clean and it comes in a killer gift box. Place your Black Leaf freezer pipe on ice for about 15 minutes and your ready for an icy cool draw for the length of the bowl. Replace the coolant with vodka or rum for example. This glass freezer pipe has 2 feet so you can set it down, and the Black Leaf logo is blazoned on the glass stem in gold with black outline.
This is a classic glass freezer pipe and the velvet lined box makes your Black Leaf vaporizing glass freezer pipe worth twice this price.
Buy one today!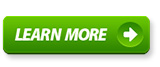 See more medical marijuana product reviews, such as medical marijuana bongs, pipes, or vaporizers, or find medical marijuana delivery services or dispensaries at AZmarijuana.com. Follow us on our Facebook page.