Do you need a fully functional vaporizer? If so, the DabR Vaporizer if perfect for you.
DabR introduces a 4-in-1 pen vape for dry blends, solid concentrates and liquid. Designed to deliver quick potent hits from the smallest possible quantity. DabR's compact black ceramic-coated steel wire heats up in only a few seconds for a pure smooth vape toke.
Simply charge your DabR pen vaporizer, turn it on and your set. DabR pen Vape automatically turns off after 10 seconds to protect the coil in the atomizer from burning out. DabR pen vape is packaged in a brilliant color box ideal for storage and makes a great gift. Your DabR pen vape comes complete with wall charger and instructions. Length is 4.3 inches.
Get yours today!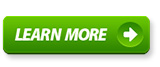 See more medical marijuana product reviews, such as medical marijuana bongs, pipes, or vaporizers, or find medical marijuana delivery services or dispensaries at AZmarijuana.com. Follow us on our Facebook page.